Yea! It's time for the What's Up Wednesday weekly blog hop created
Jaime Morrow
and Erin Funk. Thank you both for connecting writers together, this is great!
WHAT I'M READING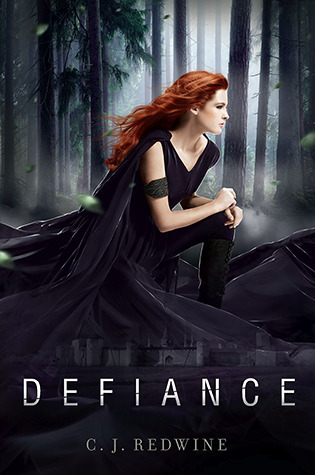 I had a plan, I downloaded the book and everything. And then I found an even newer, shinier book. So now I'm addicted to Defiance by C. J. Redwine. I figure the series should keep me busy for a good while.
WHAT I'M WRITING
Still working on edits for WiP, I can almost see a light at the end of the tunnel, but I'm still dragging. I also re-wrote my query letter with the help of Shannon Messenger's Shannon Style Series. I'm revising it to upload to AbsoluteWrite and get some feedback today.
WHAT INSPIRES ME RIGHT NOW
A deadline. Midwest Writer's Conference is two weeks away, and I want to have as much as I can ready to go. That includes my query letter, my synopsis, and an edited first draft (or as much as I can manage). We'll see how much of that I can get done.
WHAT ELSE I'VE BEEN UP TO
Our family got to take a fun camping trip for the 4th of July. My kids had a great time with both sets of grandparents, an aunt and uncle, and their favorite cousin Rosie! And I got to have a great time hanging out with my baby sister. The big highlight of the trip was watching her fiancé save a man from drowning. I am still in awe of how quickly he responded, with no training whatsoever, just pure instinct.
I can't wait to hear from the rest of you!