Yea! It's time for the What's Up Wednesday weekly blog hop created
Jaime Morrow
and Erin Funk. Thank you both for connecting writers together, this is great!
WHAT I'M READING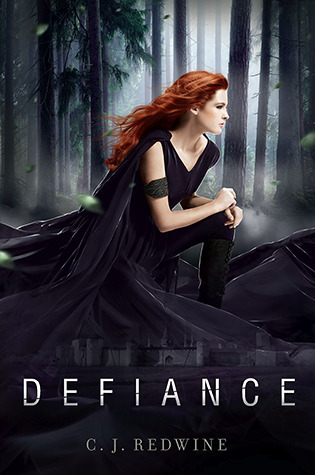 Still reading Defiance by C. J. Redwine. I have to stop myself from reading because I had so much going on this weekend. I can't wait to finish though so I can hop on the next book in the series.
WHAT I'M WRITING
I did some final edits on my query and submitted to QueryDrill. If you haven't heard of this, it was started by an intern slush pile reader and they will read your query for you and give you feedback before you query to actual agencies. A wonderful opportunity for newbie writers like myself.
I sat down today and actually revised an entire chapter. I'm hitting the midpoint where things have turned in a totally different direction and both my MCs are going through massive changes. So I'm hoping to feel a little more excited with the newness of it.
WHAT INSPIRES ME RIGHT NOW
I'm getting really excited for Midwest Writer's Conference and a little nervous. I hate going places and not knowing anyone there, but I'm hoping to meet some wonderful new people.
Outstanding series have been inspiring me lately. There was a Harry Potter marathon this weekend on ABC Family and I fall in love with J.K. Rowling's ability every time. The minute details in the first book that had an impact right in the very end, just amazing. I love to analyze a story and figure out each layer within the story. Wandlore, race relations, dark magic, light magic, love, family (both biological and other), culture differences, I could go on and on. Is there anything Harry Potter doesn't touch? It sets a standard for writing that I will hold, probably forever.
WHAT ELSE I'VE BEEN UP TO
Monday I was pretty much in a daze after having a not-so-fun procedure. Everything went well, but I slept most of Monday. The big upside is that I get to be on bed rest for a couple of days and I'm supposed to take it slow for a few more after that. So I got to be attached to my laptop yesterday and I plan on doing more work on WIP while under the restriction. Always looking for the silver linings!
How is everyone else doing?